MFM Joinery have worked on many private houses over the years. Projects have ranged from complete refurbishment of older buildings to bespoke joinery for new builds. No matter what the project, we take great care in listening to what our clients want. We will offer advice on all design specifications as well as providing drawings of the finished product.
A recent project involved a new build and a refurbishment that involved the provision of internal and external doors, as well as casement and sash windows.
MFM Joinery is a leading supplier of casement windows in Ireland. All our casement windows and shutters are manufactured using Sapele Mahogany, Iroko Teak or Accoya timber. These are the most durable timbers for external use. On this project, we fitted iroko teak on a retreat house on the grounds of the property. This material was used to compliment the wooden render of the retreat house.
New and refurbished sash windows were provided for this private house. As with all conservation projects, we removed the windows that were to be refurbished to our workshop. We ensure that all windows are fully draught proof, and we improve the working performance of the window. We also ensure that there is no interfering with, or altering, the appearance of the window.
All new windows were manufactured to replicate the refurbished sash windows.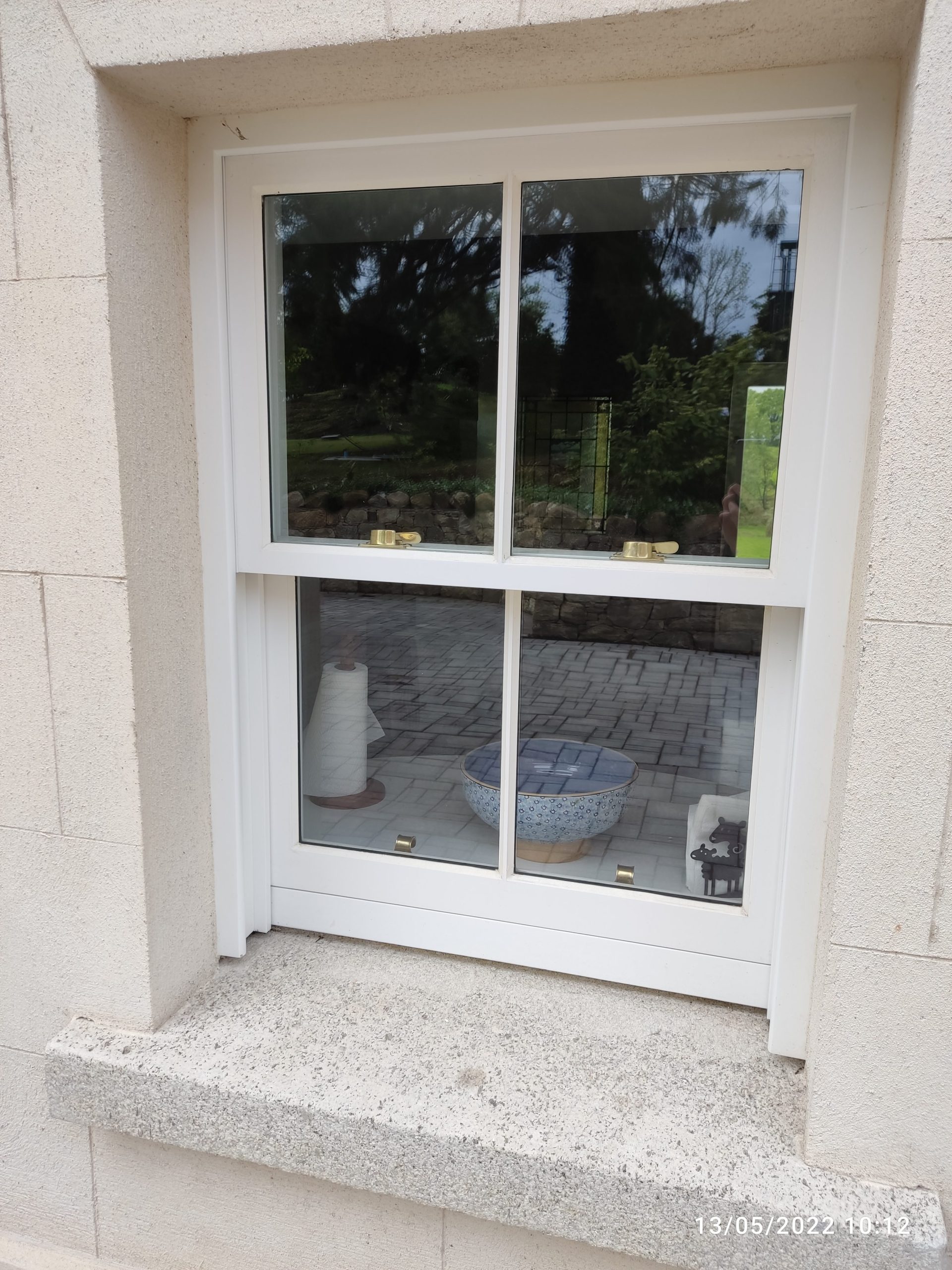 MFM joinery installed solid oak internal doors and hardwood external doors with a painted finish for this property. Bespoke polished brass portholes were inserted for the external doors to create extra light through the house.
The client was very happy with the external doors. So much so that they decided to bring the nautical theme into the house and onto some of the internal doors. These doors were fitted with aged antique brass portholes to differentiate them from the external finish.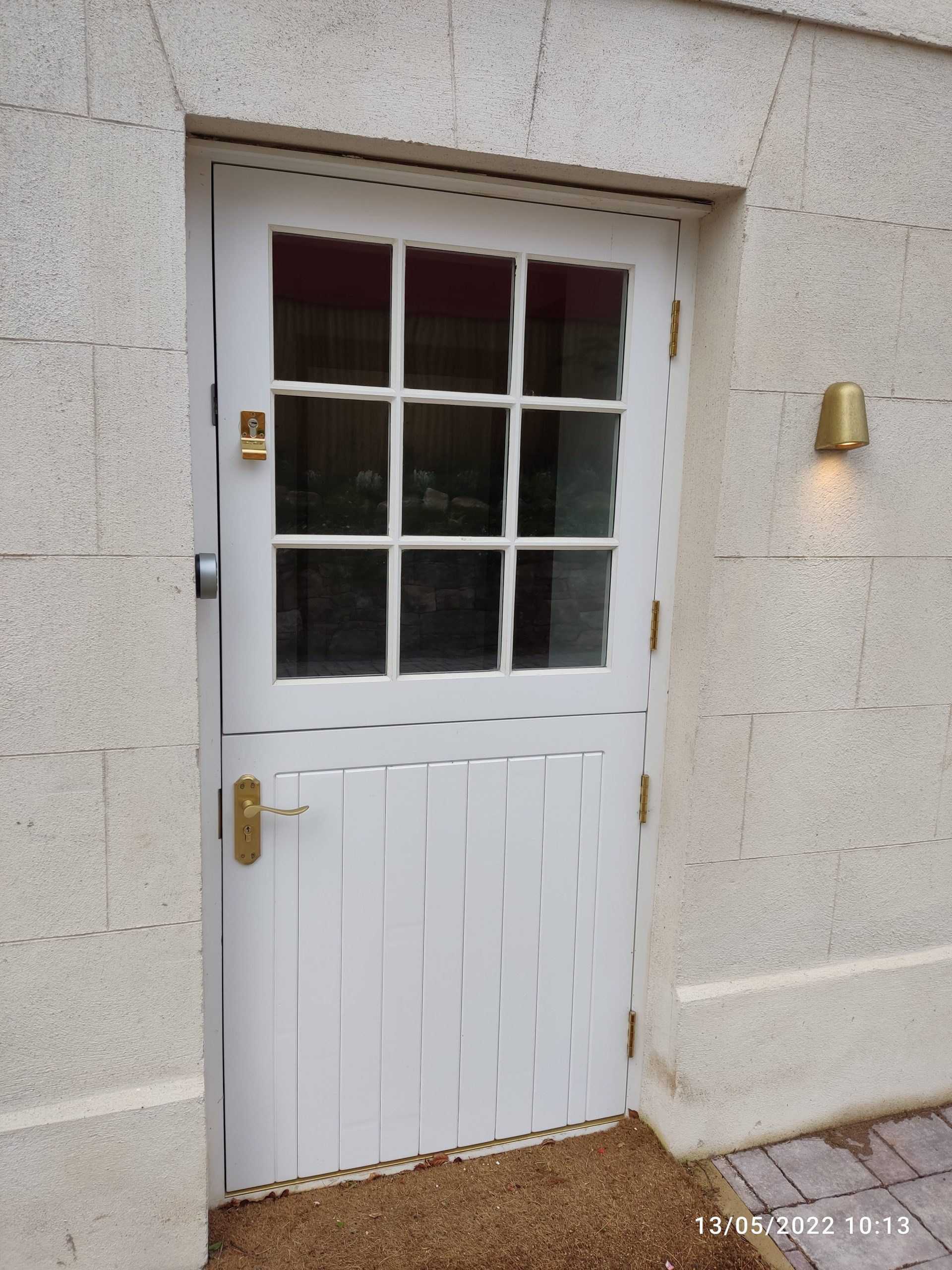 The rear door of the main house was a stable style door- providing maximum ventilation without the need of opening the entire door. This is also a very popular design style for new builds that want to keep traditional features of older houses. This door was made with Accoya High Preformance timber.
Inward opening French doors were also installed to lead onto the front courtyard of the house. The double opening allows the maximum light and air to enter the house while also giving easy access to the garden.
This project was a typical one for MFM Joinery where our services were needed for not one, but multiple elements of the main house revival and the new retreat house. Our clients had a vision of the finished house, and we were delighted to make that vision a reality.
Contact us today on info@mfmjoinery.ie for more information on any of the joinery above.
The read more case studies from MFM Joinery just visit our website here.